About Me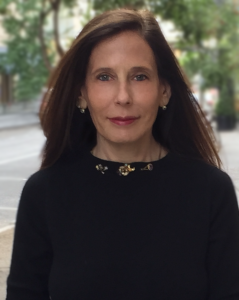 For the past twenty years, Beth Bernstein has been fortunate enough to engaged in two of her passions which have become careers: designing/consulting and writing about fine jewelry.
She is a jewelry expert with vast experience in various areas of the industry. Her broad knowledge of the history of jewelry is coupled with the ability to "tell a story" through the written word and design concepts for jewelry collections.
Her areas of specialty include:
WRITING
Skilled writer/editor for consumer and trade magazines with experience in both print and online publications, Beth predominately focuses on jewelry, fashion and luxury lifestyle. She also writes first person essays about style, relationships, family and travel.
She has penned three books:
"If These Jewels Could Talk: The Legends behind Celebrity Gems" (ACC Artbooks, 2015)  A historical/coffee table style book which provides an inside peek into the legends as well as heartfelt narratives and humorous anecdotes behind the famous jewels Hollywood Royalty, Aristocracy Icons and jewelers of the 20th-21st Century.
"My Charmed Life: Rocky Romances, Precious Family Connections And Searching For A Band of Gold" (Penguin, 2012).—A memoir which links her life, losses, family and loves with her most significant pieces of jewelry.
"Jewelry' Shining Stars: Shaping Today's Collectibles and Tomorrow's Heirlooms" (Fine Points Publishing, 2013)—A coffee table book, featuring 38 talent's shaping jewelry's future.
DESIGN/CONSULTING
A successful designer of her own brands (Estate of Grace Fine Jewelry and Bethany B) and consultant on design, merchandising and marketing for both emerging and established jewelry companies.
Trend direction in jewelry, fashion and beauty and for private label programs/ department stores as well as fine jewelry retailers.
Developing branding, including marketing and promotional materials.
Creating personal jewelry wardrobes for private clients.
Beth possesses multifaceted capabilities, an entrepreneurial spirit. and the ability to conceptualize, launch and successfully take projects from beginning to end. She has built and continues to maintain strong relationships with designers, retailers, press offices and industry professionals and her many clients.