Press
Books/Museum Exhibits I Was Quoted In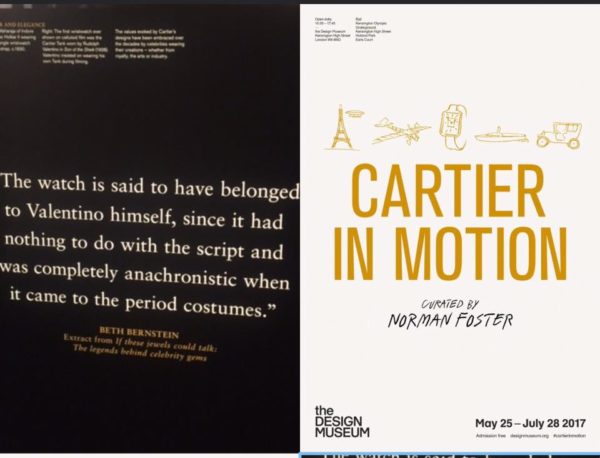 Articles About or Including Me
Intropsective Magazine-Read Article Here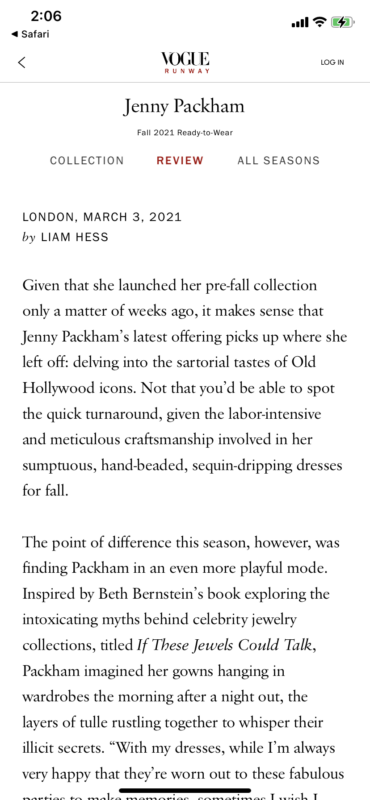 Vogue/Jenny Packman Read Article Here
Gemfields Read Post Here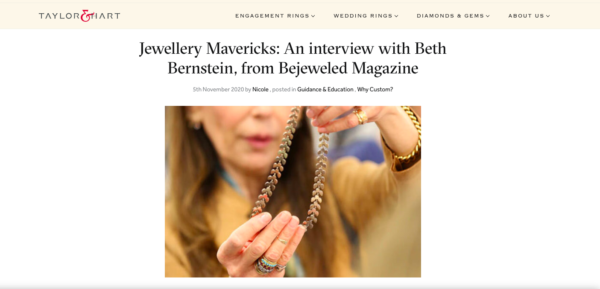 Articles I Was Quoted In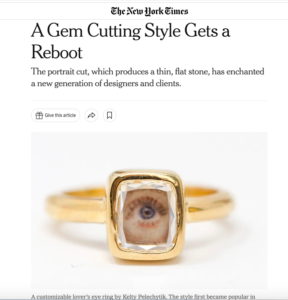 TheNewYorkTimes Read Article Here
The Strategist Read Article Here
The New York Post Read Article Here
A Sampling of Book Press
Rapaport Magazine Print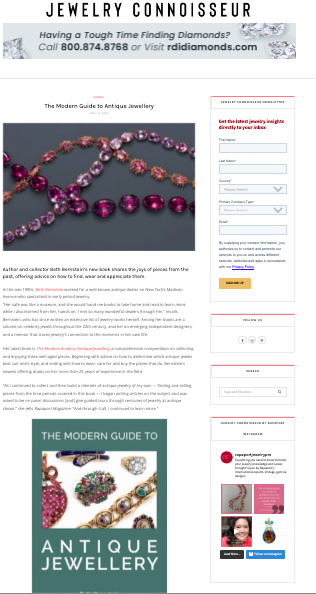 Jewelry Connoisseur Read Article Here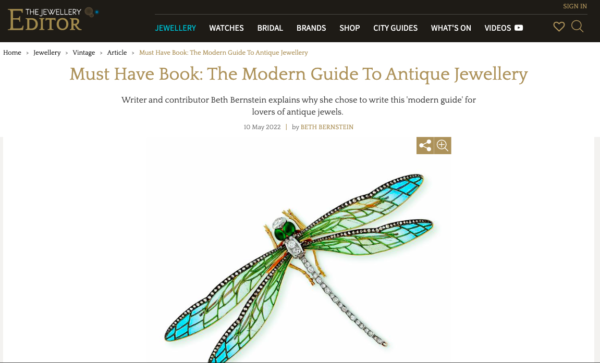 The Jewellery Editor Read Article Here
Something About Rocks Read Article Here
JCK Magazine Read Article Here
Forbes Online Read Article Here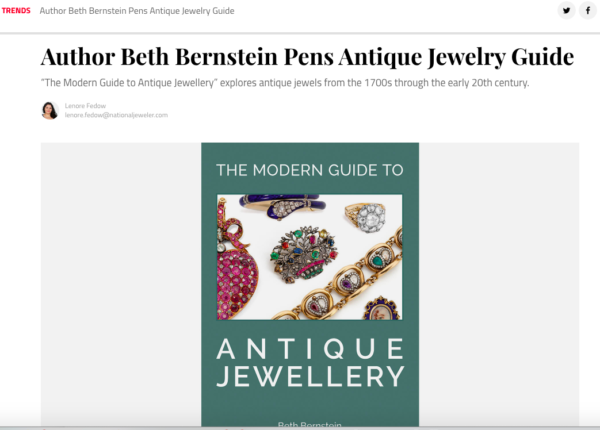 National Jeweler Read Article Here
Instore Online Read Article Here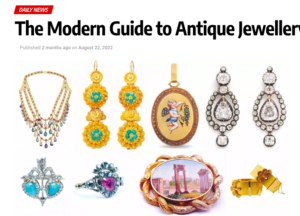 Retail Jewellery World-read article here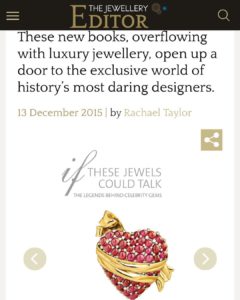 The Jewellery Editor Read Article Here
The Jewellery Editor Read Article Here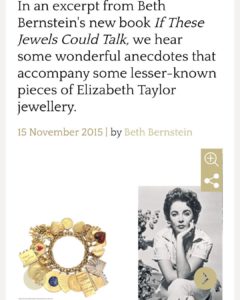 The Jewellery Editor Read Article Here
The Daily Jewel- Read Blogpost Here
Ft Lee Suburbanite- Read Article Here
Sunday Star-Ledger- Read Article Here
Rockland County Times- Read Article Here
Los Angeles CBS- Watch Clip Here
GalTime.com- Read Blogpost Here
Huff Post: Post 50- Read Blogpost Here
The SF Chronicle- Read Post Here
The Record- Download Article Here
iDazzle.com- Read Blogpost Here
Journal News- Download Article Here
TheFrisky.com- Read Blogpost Here
YourTango.com- Read Blogpost Here
Jewelry Insider- Read Blogpost Here
InStyle.com- Read Article Here
Babble.com- Read Blogpost Here
Recessionista.com- Read Blogpost Here
Interview Magazine- Read Article Here
TwoClassyChics.com- Read Blogpost Here
VenusMuse.com- Read Blogpost Here
Accessories Magazine- Read Article Here
Publishers Weekly- Read Article Here
Instore Magazine Online Version
Advance Praise for My Charmed Life
This tender, funny, beautifully written memoir cleverly connects relationships both familial and romantic to the special gifts that found their way into Beth Bernstein's jewelry box and heart. As a nice Jewish girl with a severe jewelry jones myself, I empathized with every word of "My Charmed Life" – and envied Beth's collection and recollections. Safe to say this book is a gem.
Wendy Shanker
author of Are You My Guru
Clever, funny, and at times heartbreaking, My Charmed Life sparkles. Bernstein writes from the soul with insight and no holds barred honesty.
Valerie Frankel
author of Thin is the New Happy
This memoir is filled with honesty, clarity, and wit. Bernstein's writing is the most beautiful gem of all.
Abby Sher
author of Amen, Amen
Beth Bernstein understands the complicated value of shiny, sparkly things. This book is about all they represent: our histories, loves and losses.
Giulia Melucci
author of I Loved, I Lost, I Made Spaghetti
"My Charmed Life" is the "Love, Loss and What I Wore" for jewelry. As a single Manhattan women in the jewelry business chasing after the elusive wedding band, every page is frank, funny, and completely relatable. A debut as dazzling as the vintage necklaces, bracelets and earrings she so vividly describes.
Susan Shapiro
Author of Five Men Who Broke My Heart